$B!X2P@1DL?.!Y(B#090 (10 August 1990)$B=j:\(B
$BgJKL;TN)E7J8gJ$rK,$M$F(B
Tomio AKUTSU visited the Taipei City Observatory
$B0$5WDE(B $BIYIW(B (Ak)
---
$B!|!&!&!&!&!&!&!&5n$kO;7n(B9$BF|(B(1990$BG/(B)$B$+$i;MF|4V!"6P$a@h$NN9(B $B9T$GgJ_T$X=P3]$1$^$7$?!#gJKL;T$KFsF|4VGq$^$j!"$=$N4VgJKL;TN)E7J8gJ$rK,$M$k$3$H$,=PMh$^$7$?$N$G!"$=$NMM;R$r$4Js9p$7$F$_$?$$$H;W$$$^$9!#(B
$B!!:#2s$NK,Ld$G$O;vA0$KFn$5$s$+$ihq>O`[gJD9$X>R2p$7$F$$$?$@$-$^$7$?!#:#2s$NL\E*$O!"Fn$5$s$,$+$D$FFsEY$N2P@1@\6a$G4QB,$5$l$?Nc$N(B25$B-Q6~(B $B@^K>1s6@$rGR8+$9$k$3$H$H!"$=$NOG@1A|$r3N$+$a$k$3$H!"$=$l$KgJ_T$NE7J8;v>p$rCN$k$3$H$J$I$G$7$?!#(B25cm$B6~@^$GGA$/$[$&$OE75$$,@8A~0-$/2L$?$;$:;DG0$G$7$?!#gJ_T$NG_1+$OF|K\$NG_1+$h$jAa$/!"O;7nA0H>$OBLL\$@$m$&$H$$$&$3$H$G3P8g$O$7$F$$$^$7$?$,!"5$N.$NNI$$>r7o2<$GEZ@1$r4QK>$7$?$+$C$?$H;W$$$^$9!#(B
$B!!$5$F!"gJ_T$KCe$$$?$N$O8a8e$G!"M($B%,%$%I%V%C%/$G$ODc$$%i%s%/$N%[%F%k$G$7$?(B)$B$KE~Ce!#M)8e!"hq>O`[@h@8$K$*EEOC$7!"%?%/%7!<$GE7J8gJ$X8~$+$$$^$7$?!#%?%/%7!<$N1?E>/$7OC$73]$1$F$_$?$H$3$m!"!V$3$s$J;~4V(B($BLk$N(B9$B;~(B)$B$G$OE7J8gJ$X9T$C$F$bF~$l$J$$$h!W$HCi9p$7$F$/$l$^$7$?$,!"!VCN$j9g$$$,$$$k$+$iBg>fIW$@!W$HGu67$OF|K\$h$jNu$7$/!JFC$KGS5$(B $B%,%9$G6u5$$,0-$$!K!"%?%/%7!<$N1?E>$b2#$K%9%i%$%I$7$J$,$i$N?@Iw%?%/%7!<$G!"62$$;W$$$r$7$^$7$?!#E7J8gJ$KCe$/$H!"hq@h@8$O8<4X@h$G1+$NCf!";d$NPTBf$rH>;~4V6a$/$*BT$AD:$$$?$H$N$3$H$G62=L$7$F$7$^$$$^$7$?!#0FFb$5$l$?gJD9<<$OK\$d;qNA$,=j69$7$H@Q$s$G$"$j$^$7$?$,!"$3$3$G(B<![if !vml]>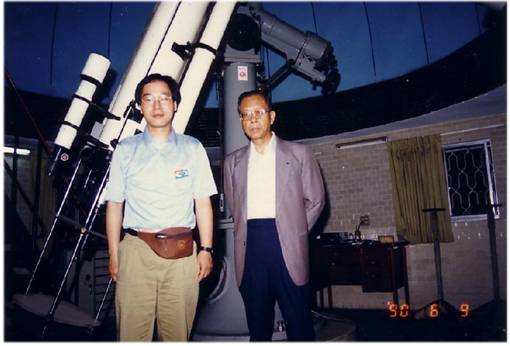 <![endif]>$Bhq@h@8$+$iF|K\8l$GT$;3E7J8gJ$N;v$d!"gJ_T$NE7J8%U%!%s$NMM;R$J$I$r$*J9$-$7$^$7$?!#hqgJD9$O:#G/(B67 $B:P$@$=$&$G$9$,!"0JA0!XE7J8%,%$%I!Y$GGR8+$7$?/$7$*c`$l$N$4MM;R$G$7$?!#;}IB$N$3$H$r$*J9$-$7$^$7$?$N$G$=$N=j0Y$+$b$7$l$^$;$s!#;d$,F|K\$+$i;};2$7$?$*EZ;:$dE7qs
$B!!OC$N0lCJMn$7$?$H$3$m$G!"(B25$B-Q6~@^$NF~$C$F$$$k;03,$N%I!<%`$K0FFb$7$FD:$-$^$7$?!#%I!<%`$NF~8}$N%I%"$O4h>f$J%9%F%s%l%9@=$GB$$i$l!":G6a(B $BJd6/$7$?7A@W$b$"$C$F87=E$=$N$b$N$G$"$j$^$7$?!#(B25cm$B6~@^(BF/15($B8^F#8w3X@=(B)$B$ON.@P$KD9$$6@E{$G!"%I!<%`0lGU$K<}G<$5$l$F>/!95g6~$J46$8$,$7$^$9!#5!3#$O(B1971$BG/@=$G!"$=$N;~Be$,46$8$i$l$kBeJ*$G$7$?!#E{$,D9$$0Y$K!"%l%s%:%-%c%C%W$Nl9g%W%j%:%`$J$7$G$O>2$K?2E>$s$G8+$kBN@*$K$J$j$=$&$G$7$?!#:#G/$N2P@1$OAjEv
$B!!6y$K$O0JA0;H$C$F$$$?@>B<@=$N(B41cm$B%+%;%K%e!<%H%s$NE{$H2MBf$,0%$l$J;Q$K$J$C$F$$$^$7$?!#%I!<%`$NAk$K$OE4K@$,D%$i$l!"$^$k$G4F9v$NJ70O5$$G$7$?$,!"!V$"!<!"$"$l$,$=$&$+!*!W$HG<![if !vml]>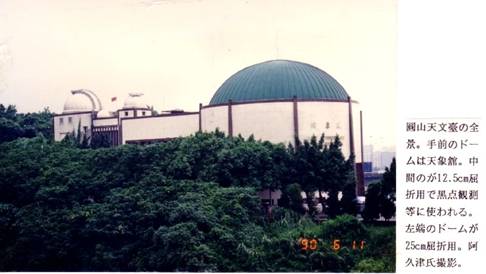 <![endif]>$B>2$K?e$,Cy$^$C$F$$$?$N$O!"1+O3$j$N=j0Y$G$7$g$&$M!#(B
$B!!20>e$K=P$k$H!"%O%$%&%'%$$d39$NLk7J$,H~$7$/!"FC$KL\$NA0$NT$;3BgHSE9!JgJ_T0l$N%[%F%k!K$,$=$l$O$=$l$OH~$7$$8w7J$G6C$$$F$7$^$$$^$9!#$*$h$=E7qsk7B,$9$k>l=j$H$7$F$3$l$/$i$$Lk7J$Ne:No$J=j$bDA$7$$!#7nOG@10J30$O$=$N]f$5$(5/$-$J$$$7!"4|BT$G$-$J$$$H$3$m$G$9!#hq@h@8$N$*OC$K$h$l$P!"2?==G/$bA0$O6u$,0E$/!"Fn==;z@1$,8+$($F$$$?$=$&$G$9$,!":#$G$OL4J*8l$G$9!#(B
$BFn$5$s$,$*$$$G$N:"$HJQ$o$C$?$3$H$G$O!"E7>]4\$N20>e$K>.$5$J%9%i%$%G%#%s%0%k!<%U<0$Nk7B,=j$,=PMh$?$3$H$G!"8^F#$N(B12.5cmED$B6~@^(B(MX-II)$B$,F~$C$F$$$^$9!#(B
$B!!E7>]4\$NE8<(;\@_$O%W%i%MEj1F0J300lDL$j8+$;$FD:$-$^$7$?$,!"@N$NGnJ*4[$N0u>]$K;w$F$$$F2{$+$7$$46$8$,$7$^$7$?!#E7qs($BE7J82JU\650i4[(B)$B$,4{$K=PMh>e$C$F$$$kH&$N:"$J$N$@$=$&$G$9$,!" $B>0!"%W%i%M$N5!3#$O%D%!%$%9$N79

($BD>7B(B25m)$B$H$N$3$H$G!"hqgJD9F@0U4i$G$7$?!#(B
$B!!E7J8gJ$K$OT&=q<<$b$"$j!"CfJ8!"1QJ8$NB>!"F|J8$N;d$NCN$i$J$$$h$&$J8E$$F|K\$NE7J84X78$N=qJ*$J$I$b?tB?$/J]4I$5$l$F$$$^$9!#L^O@:G6a$NF|K\$NE7J8;(;o$bA4ItMQ0U$5$l$F$$$^$7$?!#$^$?!"EvLk!"?&0w$NF+HYN[;a$,$?$^$?$^;D$C$F$$$i$l!"1Q8l$Hhq$5$s$NDLl#$G2P@1$d1fJCk7B,$N$3$H$rOC$7$^$7$?!#F+HYN[;a$OgJ_T$G$O?t>/$J$$1fJC$N4QB,pJs$rF@$F!"G/4V(B 100 $B8D$0$i$$k7B,$9$k$H$N$3$H$G$9!#(B1988$BG/$N2P@1%9%1%C%A$b8+$;$FD:$-$^$7$?!#:#G/$bk7B,$5$l$k$+$I$&$+?R$M$?$i!"!V;kD>7B$,>.$5$$$N$Gk7B,$O$7$J$$!W$H$$$&JV;v$G$7$?!#;DG0$J$3$H$G$9!#(B
$B!!:#2s$O?t;~4V$NK,Ld$G0lItJ,$N8+3X$G$7$?$,!"(B $Bhq@h@8!"F+$5$sM-Fq$&$4$6$$$^$7$?!#gJ_T$G$OK>1s6@$,9b2A$J$?$a$+8D?M$,Gc$C$F8+$k$H$3$mKx$O$^$@=
(19 July 1990)$B!!(B
$B!!(BTomio AKUTSU (Ak) visited the Taipei Observatory, Taipei, Taiwan, Republic of China on 9 June on the occasion of an excursion to Taiwan planned by the company he belongs to. The Observatory is the place where M Minami stayed and observed Mars in 1986 and 1988, and Ak wanted to use the same refractor that Minami used to watch Saturn on the night, but in vain because of rainy weather (Taiwan was in the rainy season up to mid-June). Ak felt that the refractor is rather classical (made in 1971 by Goto Opt Comp Japan) and was impressed with the long tube because it is of F/15.
$B!!(BAKUTSU was received cordially by Director C.-H. TSAI, 67 of age, and they enjoyed a conversation in Japanese. The Director told him about the history and present status of the Observatory as well as the circumstances of amateur astronomy in Taiwan. Ak presented several astro photos of his own to the Director and received several publications of the Observatory.
$B!!(BAk also met Fan-Lin TAO, who is a No.2 of the Observatory and also a friend of Minami. Ak once used to be absorbed in the observation of occultations and this is common to F.-T. TAO, who checks about 100 occultations a year. Ak asked also whether Tao will watch the red planet this year (1990), but TAO's reply was "Maybe No, because the apparent diameter will be smaller" which disappointed Ak. AKUTSU on the other hand felt that the so high-upped Mars this year will broke the neck of anybody who uses the refractor in Taiwan. (Minami so will not visit Taipei this year.)
$B!!(BAk was also shown every facility: He was most impressed with the library where old Japanese books on astronomy were collected. He saw also a new sliding roof equipped with a new 12.5cm ED refractor which was not present when Minami stayed in 1988.
Another thing he was very impressed with was the view from the Observatory: too beautiful or too bright, and he felt that the Observatory might not be able to watch anything but moon and planets. The photo here cited which shows the Taipei observatory is taken by AKUTSU this time: The leftmost dome accommodates the 25cm refractor.
$B!!(BAk is thankful to $Bhq>O`[gJD9(B (Director TSAI) and $BF+HYN[O7;U(B (TAO) for their using time during his stay at night.
$B""(B
---