---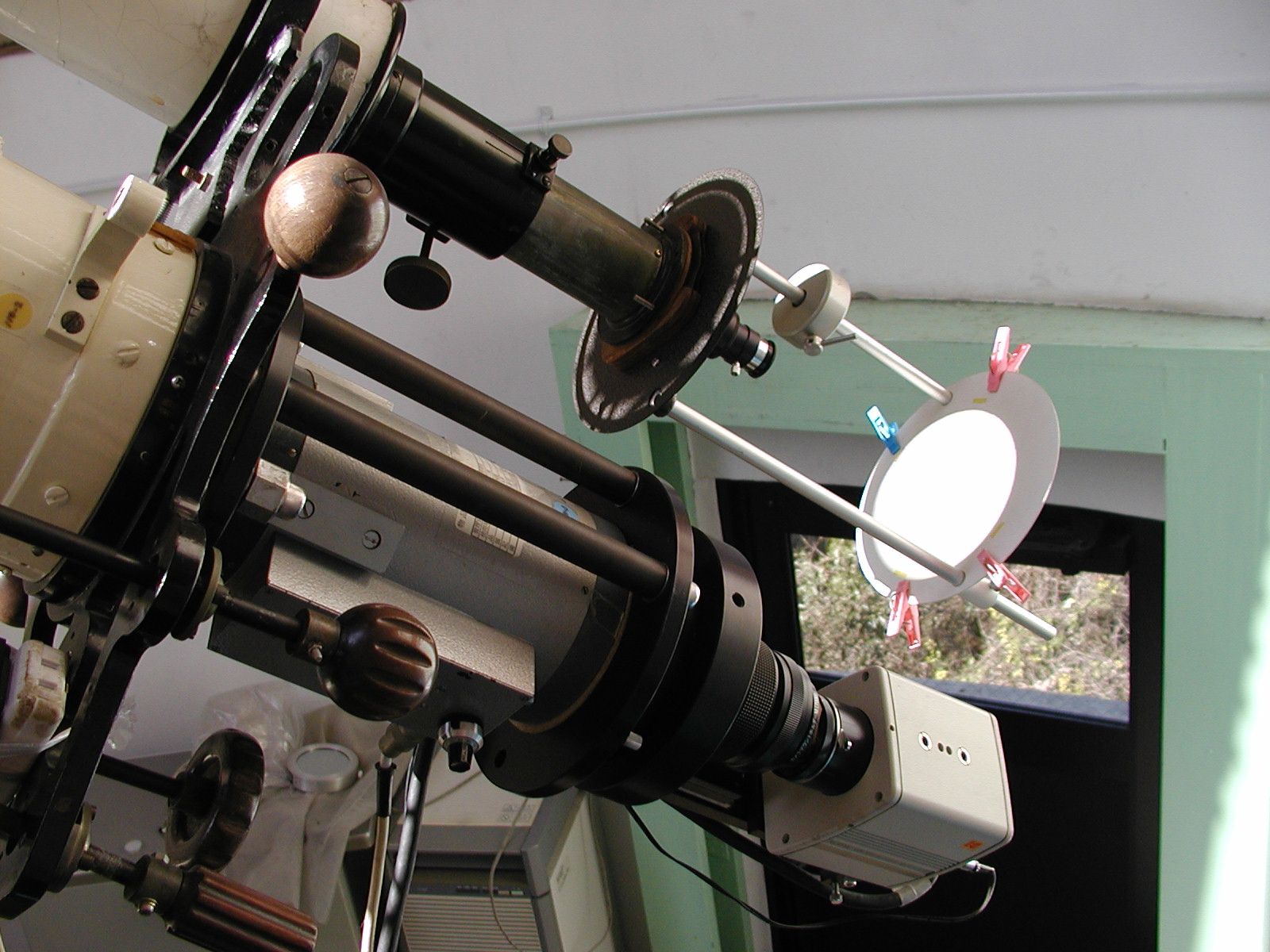 We have been taking sunspot sketches since August 2004.
Our data is reported to Oriental Astronomical Association (OAA) every month.
We also offer oppourtunity of sunspot observation and sketching to visitors.

This page provides the daily reports of sunspot observation as well as images of our drawings.
Method
Projection
Instrument
3 Aug 2004 - 24 Jan 2005
Nikon 10cm Refractor (d=100mm,f=1200mm,F=12)
28 Jan 2005 - now
11.5cm Refractor (d=115mm,f=1875mm,F=15)
Vixen 150 mm projection screen, HM-25mm eyepiece
Graph of Sunspot Relative Numbers$B!J(BAug.2004$B!A(B)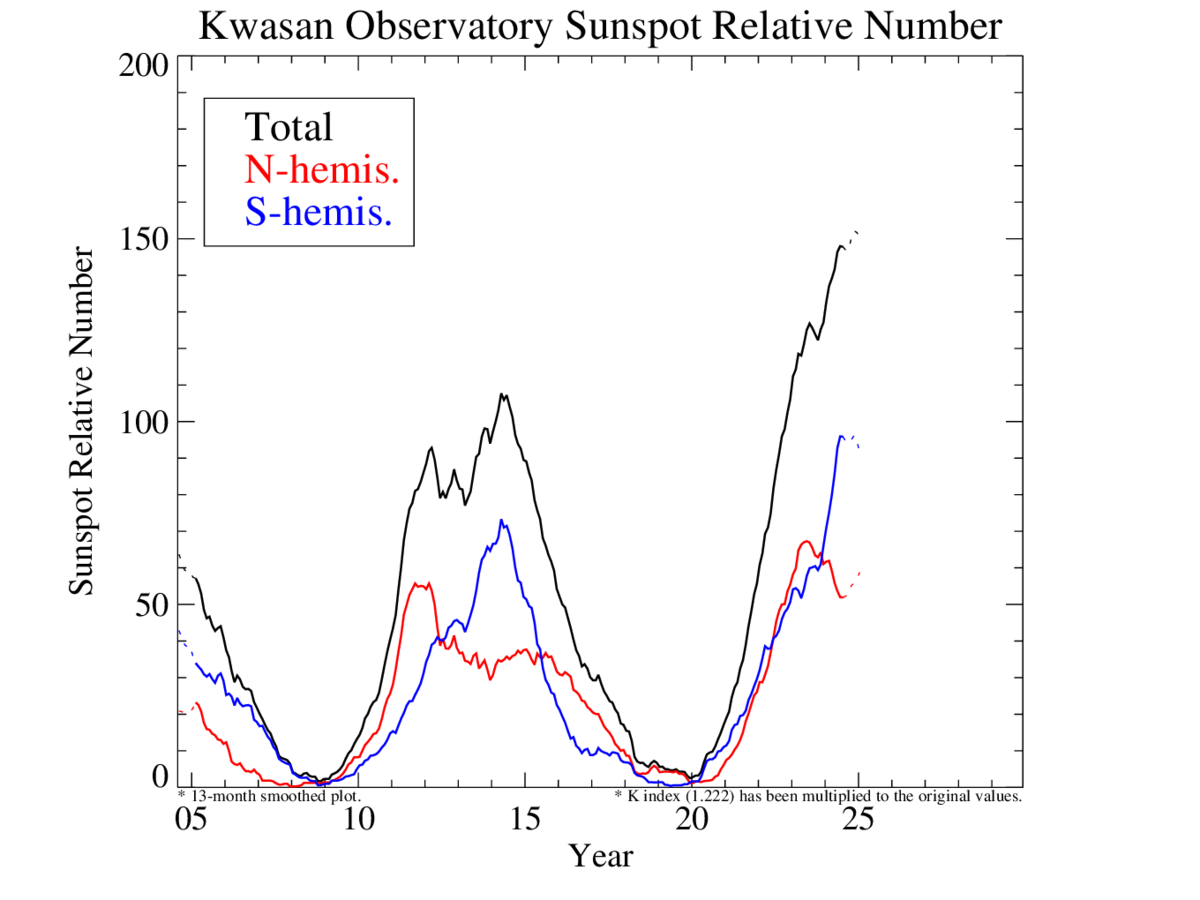 Black$B!'(BTotal
Red$B!'(BThe Northern Hemisphere
Blue: The Southern Hemisphere
$B!J(B13-month running average$B!K(B

Butterfly Diagram$B!J(BAug.2004$B!A(B)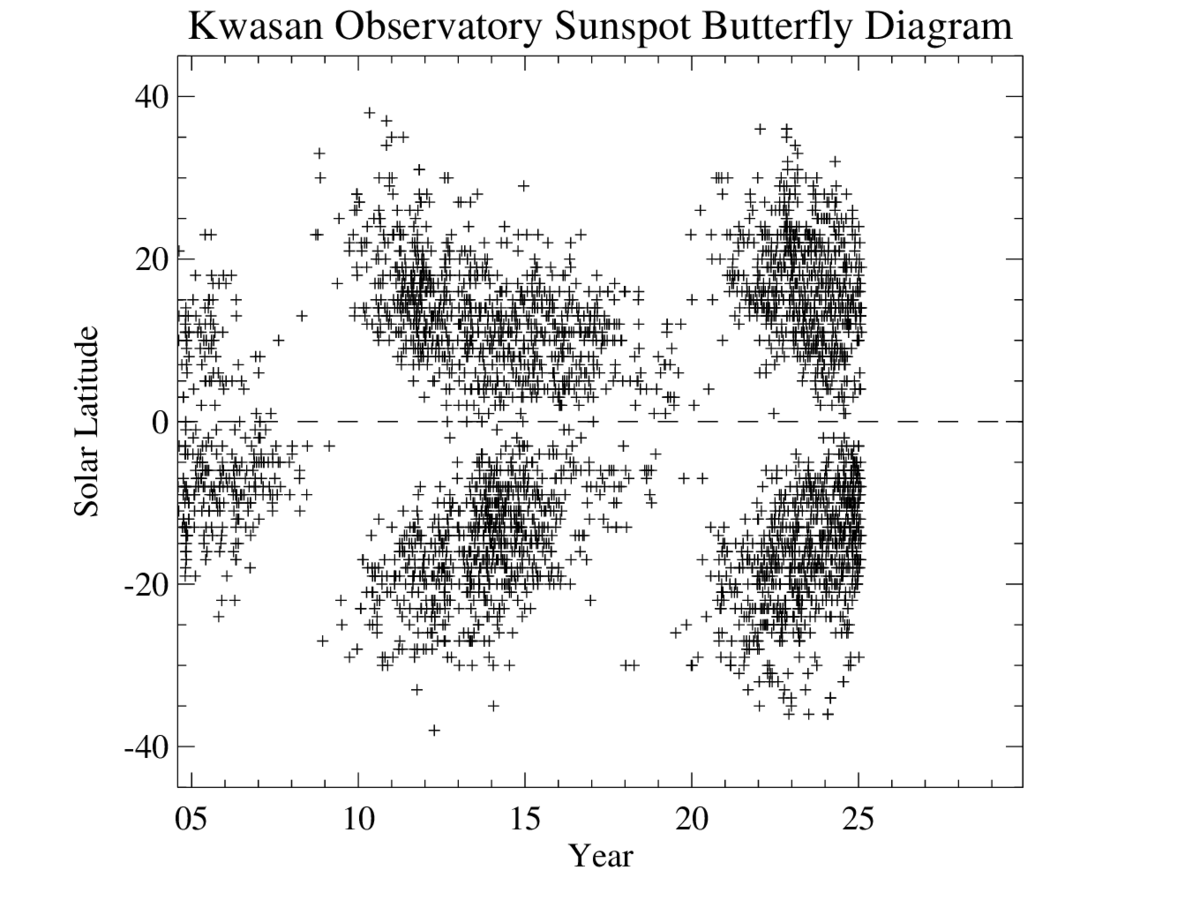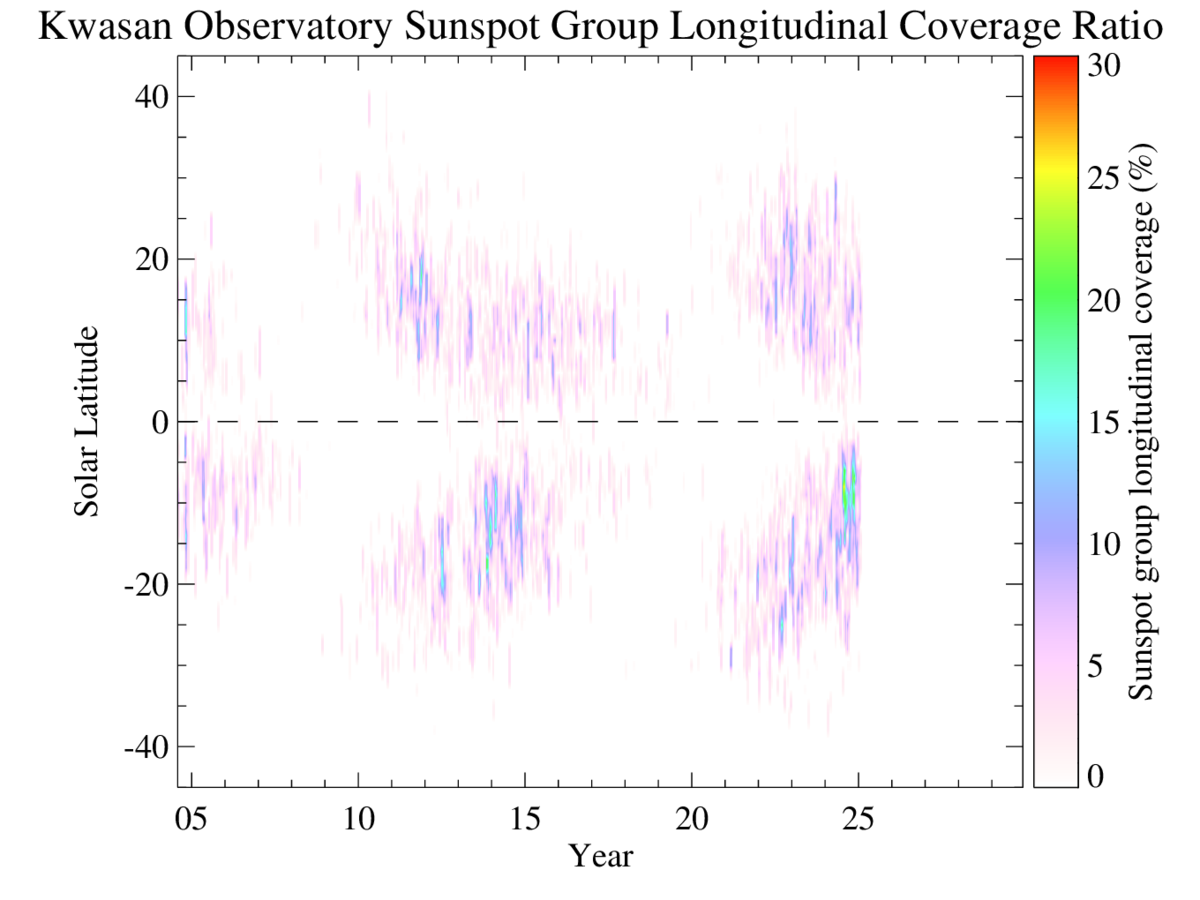 [an error occurred while processing this directive]

Is this sentence shown? Check the SSI configuration.